Safe communication should not be optional
SonX: high-noise communication with intelligent hearing health tracking
​
PTT and Bluetooth connectivity
One-to-one or team communication
​
Adapts to level of protection you need
Always protected, always safe
Identify noisy problem areas
Wirelessly update new functionality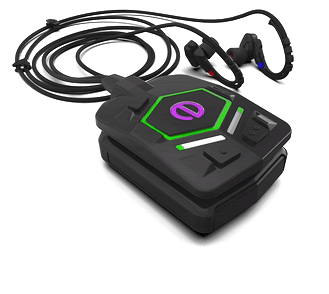 At its core is the most advanced communication and hearing protection processing software available.
Yes, please have someone from sales contact me!
THE PROBLEM WE ARE SOLVING IS VERY REAL FOR PEOPLE IN INDUSTRY.
​
Noise-induced hearing loss (NIHL) is the most common permanent and preventable occupational injury in the world.* Workers constantly required to tradeoff between wearing their ear protection or communicating with a co-worker.
WE SET OUR SIGHTS HIGH WHEN IT COMES TO INNOVATION
We invent, design, and test technologies in partnership with market leaders in various channels to bring disruptive in-ear products to market.
​
Montreal-based EERS Global Technologies Inc. specializes in in-ear R&D. We believe the ear is a perfect place to monitor and improve the human condition.